Guest post by Jay Perry
In early 2013, my dad was diagnosed with stage 4 lung cancer and given nine months to live. He would end up tripling his odds and after a two and a half year battle, he would call it a day and left the world. It was at the time of his diagnosis when I made the quick decision to become his caregiver. At 32 years old, the decision was easy, but it would lead me down a hard and frustrating, but at times very beautiful adventure.


After his death, I was filled with knowledge and experience that I wanted to pass onto other caregivers so they didn't have to venture into this alone and unprepared. I thought the best way to get this information out in the public was in the form of a book. Three years after his passing, I released the book, My Dad Got Sick: Love & Insights From A Caregiver's Unexpected Journey Through Cancer.
Today I would love to share an excerpt from my book. It is from the chapter titled Money vs. Memories. During my dad's journey, I would share my story via social media and this is a post I made in March of 2015 while caregiving for my dad and also my grandfather at the time.

"It feels like I've been living in healthcare facilities over the last few months. I come home in the evenings just to sleep, and alas, my 6am alarm goes off, and I'm off again. Eating poorly, always exhausted, and spending what money I have left, on gas, coffees and whatever I need to make the people that mean the most to me, more comfortable.
Two years ago, I made the easy decision to basically become a full time caregiver for my family. This morning was spent with my dad, and this afternoon was spent at a different location with my grandfather. I'm broke…. I'm tired…. I have no life….. and I wouldn't have it any other way.
I haven't worked much in the last year or so. Haven't been able to take jobs I know would require a few days, nor have I been able to seek out new work. The opportunities are out there, but I prefer to spend time with my family.
I write this post, not looking for any sort of pat on the back, but to hopefully motivate those who might be questioning what to do about their situation, as well as provide reassurance to those who are doing the same as I, that they are doing the right thing.
I sat at my dad's bedside for about six hours this morning. He was probably sleeping for about five of them. Every so often, waking up to ask me to get him a drink of water, or to fix his sheets. I sat there wondering about the incredible or high paying jobs I was missing out on, but I also knew that there will always be time to make money, always be opportunities out there, but the days where I can get my dad a drink, or fix his sheets will soon come to an end. There's no amount of money that will replace these moments I have with him. Even though he's sleeping, I know he realizes I'm by his side, and he's not alone.
This brings me to now, where I spend my afternoons with my grandfather. Today he turns 89! Every year I bring him a balloon, birthday card, scratch tickets and a 6-pack of Labatt 50, although this year I had to bring him a 6-pack of his favorite donuts instead. Coming straight from seeing my dad, I am tired, hungry, and wound up what change I could find in my pocket to buy a chocolate bar for lunch. I read on Facebook about all the amazing and expensive things people are buying. The new, over-sized houses they are buying and the cars that the banks will take from them in four years. I look down at my chocolate lunch and realize how lucky I actually am. I might not have a ton of 'assets', but I got to celebrate my grandfather's 89th birthday with him today. The smile on his face as I walked in holding his balloon and gift, is what makes my decision to give up my life for them, worth it.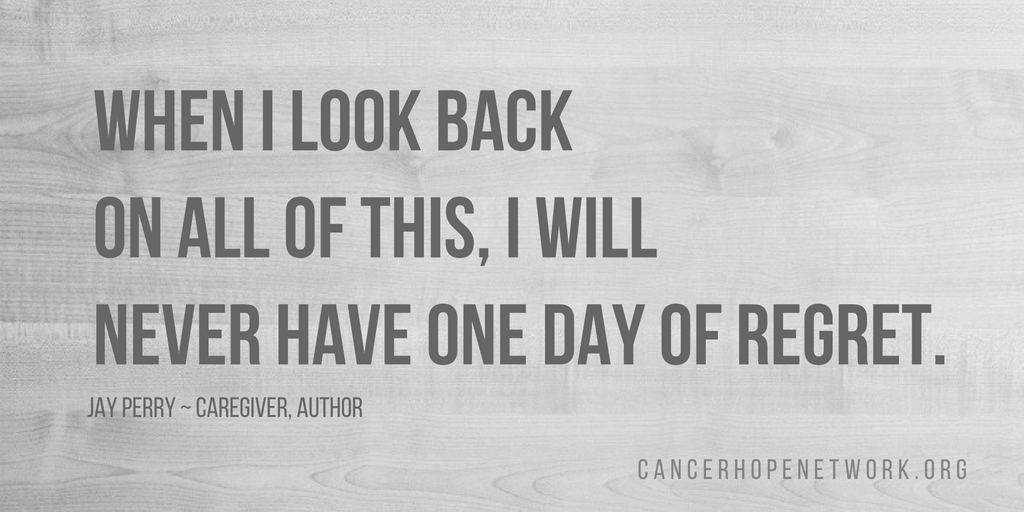 When I look back on all of this, I will never have one day of regret. I urge all of you to take a look at this "busy" life we all strive for and to take a look at what your end goal is. If it's money related, I promise you that you'll one day end up miserable.
Making money is way easier than making memories. You can always make money, but you might not always be able to make memories. I challenge you to cut back on your work this weekend, and spend it with your family and friends. Make someone dinner. Play video games with your kids. Go see your parents. Money doesn't care about us, so why do we care about it more than our families?
If family isn't on the top of your list, then happiness is definitely on your bottom."
If you would like to learn more about my book, you can head to www.mydadgotsick.com. Taken from the book, here is a brief description about it:
About
This book is an outline of my experiences while taking care of my dad, both physically and mentally, during his battle with cancer. It is a tool designed to help those in similar positions navigate coping, self-awareness, empathy, compassion, self-care, support, education, commitment, grief, love and embracing the day-to-day reality of caregiving.
Although very cancer-specific, these words can provide encouragement to all those questioning whether or not to take on the role of caregiver. I did my best to write the book I was looking for when my journey began in early 2013. I don't have any 'top 10' pieces of advice to offer, and any advice I do give is solely based off what was found to work successfully for my dad. I'm not a doctor, and I don't have any professional medical training whatsoever. At the time this story began I was just a son doing everything possible for my best friend – I educated myself on the run.
Thank you for reading and best of luck on your journey if you are a caregiver.
Jay Perry